Working in…a castle, at Inventionland
In 2004, in Pittsburgh, George Davison, CEO of Inventionland, a product design agency, noted a slowdown in the activity of the company: the creativity of his team of creators was running out of steam ... He decided to invest in new sources of inspiration for his employees.
His idea: to completely reinvent the workspace!
The main goal was to be able to manage the whole stream of product design activities internally, including the recording of informercials – to save time and efficiency – and life-size decorated sets (such as a fully equipped kitchen to test prototypes). But 6 months into conception and drawing sketches, George Davison went to Disneyland with his children and got a new idea: he now wants the inventors to be as inspired in their everyday work environment as he was at Disney. They needed to restart everything from scratch to build Disney-like extravagant sets in a giant, colorful and completely immersive warehouse. That's all. Davidson wanted things to be done properly: even fire sprinklers had to be hidden inside fake trees! He wanted a perfect and complete illusion. His goal was to boost innovation and creativity of his teams while providing them with a pleasant environment in which they would feel comfortable.
See for yourself…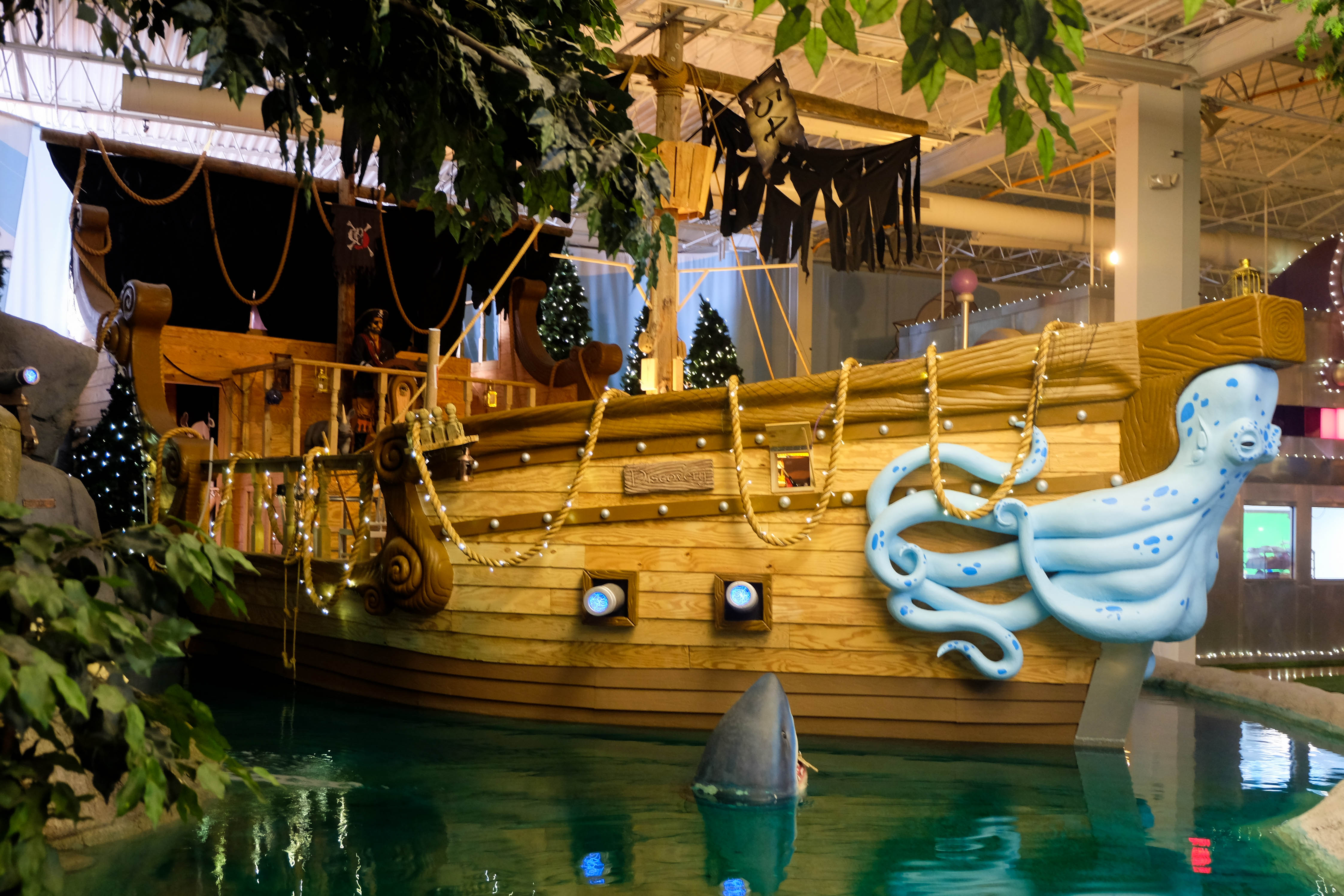 This decision was tough on the teams, who thought it was too much and who had a hard time picturing the result of his vision. Though, George Davison stood by his decision and  started working on the plans gain, from scratch, with the two employees working on this project (long-term employees at Inventionland). By dint of communication, and over time, the teams got a better idea of their CEO's vision and gradually accepted the change, understanding that the project was foremost for them and that it wasn't just a mere communication operation.
These offices fit better my personnality.
Another difficulty lied in financing it: banks did not immediately believe in the merits of the project, and it was the positive feedback from the press and the word of mouth that eventually convinced them. In 2005 the final sketches were finished. One year later, Inventionland's new workspace was born.
All employees volunteered to work on this one-year project on their personal time, so everyone has a real feeling of ownership for their work environment.
Today, the warehouse is divided into a dozen sets; each of them has a well-defined theme corresponding to a specific product family (a giant robot for electronics, a giant niche for animal products, a castle for meetings …). Thus, each inventor can imagine, build and test prototypes in live in their environment of use, without having to go anywhere. Because in the end, what is better than a pirate ship to invent children's toys?
Everyone is free to take a sit wherever they please: is completely free and voluntary, and free spaces are also provided outside the sets. Relaxing music is sometimes heard in the background, mixing with the sounds of a waterfall coming from a fake cave. No external noise, no window, no air stream interferes with the atmosphere created by the decorations. A game room with a ping-pong table, a pool table and a snack bar open all day long are entirely at the disposal of the creators.
All employees seem happy, fulfilled, and inspired by their work environment. The different sets are closed spaces: this limits interruptions and distractions without threatening communication, which remains spontaneous and direct. Most employees have been there for more than ten years, they know each other very well and master the processes, as well as their transmission to the new hires.
If I was doing the same job in a cubicle, maybe I wouldn't have stayed for 12 years
Today, Inventionland's extraordinary offices regularly receive visits from schoolchildren or managers looking for new ways of fostering innovation that are less conventional and more motivating. The designers are still amazed today and daily inspired by their offices.
Click here to explore other practices meant to innovate differently. Or continue your discovery of management innovation!
• Development of office creativity that is confirmed in the long term
• Sense of commitment and ownership of the work environment through the collaborative construction of new offices
• Virtually zero turnover, and the first reason given is the layout and the universe of the offices
• Willingness for a radical change in the offices' layout carried by a resolute leader with a clear vision
Vous voulez en savoir plus ou vous ne trouvez pas ce que vous cherchez ?
Contactez-nous sur hello@humanage.fr !